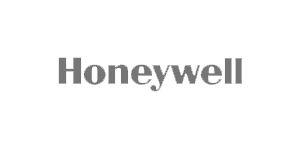 Honeywell is one of the leading inventors and manufacturers of automation, control, aerospace, materials, and transportation technologies. Its roots go back to 1885 with the invention of a furnace regulator and alarm. The company has contributed to many technological advancements and innovations since. Early innovations included hot water heat generators, thermostats, and gyroscopes. Honeywell industrial equipment has proliferated across the globe.
PRESSURE TRANSMITTERS
Featuring industry-leading performance, Honeywell pressure transmitters (absolute, differential, and gauge) integrate unparalleled accuracy and intuitive interfaces. They include the ST 3000 series units providing 4-20 mA output and Honeywell Digitally Enhanced output. HART® or FOUNDATION® Fieldbus output are also available. The manufacturer claims they can last for 470 years with a stability of +/-0.01% per year. This series includes:
ST 3000 Series 100 Absolute, Differential, and Gauge Pressure Transmitters
ST 3000 Series 900 Absolute, Differential, and Gauge Pressure Transmitters
ST 3000 Series 100 or 900 with Remote Seals
In addition, Haygor is offering the ST 2000 and ST 2500 series legacy pressure transmitters.
CHART RECORDERS
These help manage process parameters and data acquisition. Historical data can be accurately measured and documented with microprocessor-based devices including the:
DR4300 10″ Circular Chart Recorders: Records batch processes in industrial ovens, dairy/food machinery, pharmaceutical equipment, and environmental chambers.
DR4500 12″ Circular Chart Recorders: Suitable for food processing, heat treatment, manufacturing, water/waste water treatment, and environmental testing applications.
In addition, we also offer Honeywell's DR4200 10″ Circular Chart Recorders, Model 153 Strip Chart Recorders, and DPR100 100mm Strip Chart Recorders.
DCS SYSTEMS AND MORE
Distributed Control Systems from Honeywell include TDC3000 DCS Modules and Power Supplies, allowing the monitoring and control of temperature, pressure, and relative humidity in Class 1 clean rooms. Our catalog of Honeywell products also consists of thermocouple modules, field termination assemblies, I/O, and power supply equipment. Part numbers we supply include:
LLMUX TC FTA Modules Part Number 51309223-125 or 51309223-175
LLMUX RTD FTA Modules Part Number 51309218-125
LLAI FTA Modules Part Number 51304437-150
HLAI FTA Modules Part Number 51309136-175, 51304453-150
HLAI IOP Modules Part Number 51304489-150, 51304754-150
LLAI IOP Modules Part Number 51304481-150
LLMUX IOP Modules Part Number 51304362-150
PM/HPM Power Supply Module Part Number 51198947-100
TDC 10-Slot Chassis Power Supply Part Number 51195066-200
TDC 5-Slot Chassis Power Supply Part Number
You can therefore find a diversified product selection from Honeywell in our catalog. Here you should find the appropriate pressure transmitting, data recording, and distributed control systems and more to accommodate your process needs.