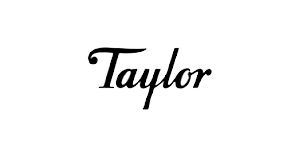 Taylor was established in 1851 as George Taylor and David Kendall sought to market their high quality thermometers and barometers. While their initial focus was on weather instruments, their interest shifted in 1911 to process instrumentation. Today, Taylor is part of the electrical engineering conglomerate ABB by way of a 1983 merger with Combustion Engineering, which merged with ABB in 1989. Its technical expertise is considered an important part of the organization's success.
In process control, it's important to have transmitters that are dependable and accurate. The hardware must meet very tough specifications. You don't want the device to fail at peak operations. Taylor instruments are designed to operate in the harshest of conditions and maintain their top performance over time. The high level of expertise going back to the 19th century shows this brand knows what it takes to produce the right type of instrumentation. Haygor's catalog features two types of leading transmitters from Taylor.
ELECTRONIC TRANSMITTERS
We are offering models 571T, 572T, and 578T with a fully electronic design. State-of-the-art circuitry and digital readouts make these the reliable solutions for any process. Compatible with all basic connections, they offer a reliable signal that gives your process engineers the data they need when they need it. You can count on Taylor electronic transmitters for continuous, reliable reporting of anything from temperature to pressure.
PNEUMATIC TRANSMITTERS
In applications where air is a critical part of the process, Taylor pneumatic transmitters are the choice you can depend on. Accurate pressure measurements are critical in any industrial application. Models 323TD, 390TD, 391TD, 392TD, 393TD, 394TD, 330T, 310, and 350 provide industry-leading operational ranges and accuracies. If you need consistent recording, that is available too so you can measure your process over time.
With remote monitoring, no process variable goes unnoticed. You can use the data to keep all specifics within the right parameters and maintain as safe a workplace as possible for your employees. Taylor transmitters are the economical choice for high-quality electronic and pneumatic devices in this range. Haygor is committed to offering nothing less than the best. Industrial customers have relied on top brands such as Taylor for measurement, process control, safety, and much more. It's commitment to quality is as strong as it ever was, and even in an age where technological innovation is competitive, the company continues to lead the way.