Many industries use transmitters and transducers in high purity fluid delivery and purity systems. We offer transmitters and transducers that are resistant to issues associated with thermal shift, case stress, and zero and span drift. This is important because we know that having to rectify errors can lead to added maintenance which increases cost of ownership and downtime.
What Are Transmitters?
Transmitters are a subgroup of transducers that feature additional calibration and reset options. For instance, with some of the options we offer, it is possible to reset the measuring span over large ranges. "Span reset," "turn down," and "scale down" are some of the terms used to describe this calibration option. For example, a pressure transmitter with a measuring range of 0 to 300 psi and a range reset of 1/5 can be calibrated to a measuring range of 0 – 60 psi while still producing a full output signal.
We offer all kinds of transmitters, including mass flow, conductivity, temperature, electronic-to-pneumatic converters, magnetic flow, pH/ORP, and pressure. Our selection comes from the top manufactures, such as ABB, Yokogawa, Foxboro, Taylor, Moore, Honeywell, Rosemount, and more.
Pneumatic Transmitters
The dependable way to monitor your output signals, control valves, and other processes is with pneumatic transmitters. Over a given range, these transmitters measure air and liquid temperatures with a typical range of about 200 degrees. Since pneumatic transmitters have a streamlined design with no electrical components, they have less parts that could potential fail and are ideal for high temperature applications. However, they have less high tech functionality.
Electronic Transmitters
Within a large industrial plant, electronic transmitters give users control over output signals, valves, and other processes. Electronic transmitters are especially popular in petrochemical facilities, treatment plants, and other major industrial situations. The functions performed by electronic transmitters are similar to those performed by pneumatic transmitters, except electronic transmitters are faster.
What Types of Transducers Are There?
Transducers are just about as varied as the industries they are used for. This can make choosing the right ones for your plant difficult. Fortunately, we have knowledgeable customer service experts on hand to assist you in your decision making process. Here are some of our top selling alternatives:
Flush Diaphragm Pressure Transducers
The diaphragm is flush to the process with flush diaphragm pressure transducers. This is important because it eliminates the collection of fluid matter in the cavity above the diaphragm. This makes this transducer important when monitoring the pressure of high viscosity liquids or foods.
Heavy Duty Pressure Transducers
A much more rugged enclosure than other transducers is featured in industrial pressure transducers. Heavy industrial environments benefit from these instruments.
PC Board Mountable Pressure Transducers
These transducers are usually compact, low cost pressure transducers designed to be integrated into other products or mounted on an electrical PC board.
Special Purpose Transducers
There are special features found on many of the transducers we supply. This includes barometric pressure transducers, transducers designed to be used in very low and high temperatures, and ones with wireless or digital communication outputs.
High Stability Pressure Transducers
You generally find an accuracy of .25 percent of full scale or higher with most pressure transducers. Depending on the model, you can cut this to .05 percent with high accuracy pressure transducers.
General Purpose Transducers
Since they are designed to fit the most applications, general purpose transducers are the most popular alternative.
Brands We Work With
At Haygor, we sell, service, and repair a variety of transmitter and transducer makes* and models. Here is a sample of that variety:
ABB ABSOLUTE PRESSURE TRANSMITTERS
261AS, AC, AG, AJ, AM, AN & AR
264AS, NS, VS, NC, ND, NP, NG
265AS, AC, AG, AJ, AM, AN, AR & VS
364AS
ABB DIFFERENTIAL PRESSURE TRANSMITTERS
264BS, DC, DD, DF, DG, DH, DR, & DS
265DC, DR, DS
364DD, DR, DS
ABB GAUGE PRESSURE TRANSMITTERS
261GC, GG, GJ, GM, GN, GR & GS
264HC, HD, HF, HG, HP, HR, HS, GS, PF, PR & PS
265GC, GG, GJ, GM, GN, GR & GS
364DD, GS, PR & PS
ABB ELECTRO-CHEMICAL TRANSMITTERS
AX400 Four Wire Conductivity Transmitter
TB82EC Two Wire Conductivity Transmitter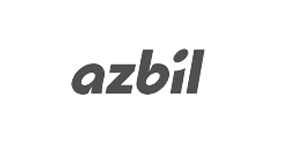 AZBIL TRANSMITTERS
Model AT9000 Advanced Pressure Transmitter
Model PTG Gauge Pressure Transmitter
Model ATT ThermoPLUS Advanced Temperature Transmitter
Microwave Level Meter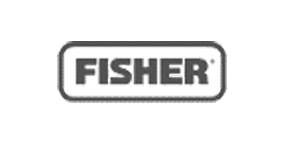 FISHER TRANSMITTERS
Type 546, 546S, and 546NS Electro-Pneumatic Transducers
Type 646 Electro-Pneumatic Transducer
Type 846 Electro-Pneumatic Transducer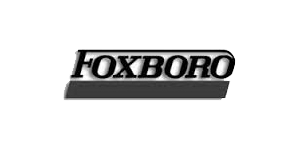 FOXBORO MAGNETIC FLOW TRANSMITTERS
FOXBORO PRESSURE TRANSMITTERS
11AM
11DM
11GM & 11GH
13A
13DMP
13HA
15A
IDP10
IDP25
IDP50
IAP10,IAP20
IGP10,20, 25, 50
843DP, 863DP, 867
823
IMV Series
IMV30
Foxboro Controllers
43AP Pneumatic Indicating Controller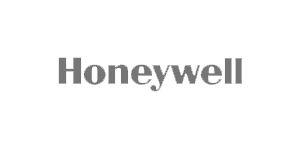 HONEYWELL PRESSURE TRANSMITTERS
ST 800 Smartline Modular Pressure Transmitters
ST 3000 Series 100 Absolute, Differential, and Gauge Pressure Transmitters
ST 3000 Series 900 Absolute, Differential, and Gauge Pressure Transmitters
ST 3000 Series 100 or 900 with Remote Seals
ST 2000 Legacy Pressure Transmitters
ST 2500 Legacy Pressure Transmitters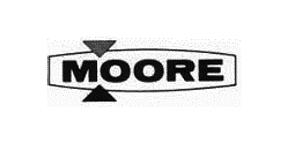 MOORE TRANSMITTERS
50DP
50PW
175 Draft Range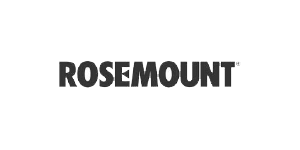 ROSEMOUNT PRESSURE TRANSMITTERS
1151 Alphaline Pressure Transmitter
2051C/T Smart Pressure Transmitter
2051HT Hygienic Pressure Transmitter
2051T Pressure Transmitter
2088 Absolute and Gauge Pressure Transmitter
2090F Hygienic Pressure Transmitter
2090P Pulp and Paper Pressure Transmitter
3051C Smart Differential Pressure Transmitter
3051HT Hygienic Pressure Transmitter
3051S Coplanar Pressure Transmitter
3051S In Line Pressure Transmitter
3051S MultiVariable Transmitter
3051S Wireless High Static DP Transmitter
3051T Smart Pressure Transmitter
3251 Subsea Qualified Differential Pressure Transmitter
4600 Oil and Gas Panel Transmitter
1144 Legacy Pressure Transmitter
1199 Remote Seal Systems
0304, 0305, 0306 Manifolds Wireless, HART, Fieldbus, Profibus, Modbus
ROSEMOUNT TEMPERATURE TRANSMITTERS
3144P Smart Temperature Transmitter
3144MV/3244MV Multivariable Temperature Transmitter
3144D Smart Temperature Transmitter
3244 Temperature Transmitter
444R Analog Temperature Transmitter
444T Analog Temperature Transmitter
444L Low-Power Analog Temperature Transmitter
644 Temperature Transmitter
648 Wireless Temperature Transmitter
244 Temperature Transmitter
248H, 248R, 648, 848T, Temperature Transmitter
148 Temperature Transmitter
0068, 0065, 0078 Temperature Sensors Thermowells
Wireless, HART, Fieldbus, Profibus, Modbus
ROSEMOUNT FLOW TRANSMITTERS
3051 Differential Flow Transmitters
1151 Differential Flow Transmitters
Annubar(TM) Flowmeter Systems
8712, 8732 Magnetic Flowmeters
8700, 8705, 8707, 8711, 8732E, 8750W Magnetic Flowmeters, 8800D
3051SFA,3095MFA, 3051CFA, 2051CFA, 2051CFC, 485, 585
Conditioning Orifice Flowmeter
3051SFP, 3095MFP, 3051CFP, 1195
3051SFC Wireless, 3051SFC Compact Orifice, 3095MFC, 3051CFC, 2051CFC, 405A, 405P
8800, 8600 Vortex
Rosemount Level Transmitters
751 Field Signal Indicator
2051L Liquid Level Transmitter
3051L Liquid Level Transmitter
3051SAL Liquid Level Transmitter
3100 Series Ultrasonic Level Transmitter
3107 / 3108 Ultrasonic Level and Flow Transmitters
5400 Series Level Transmitter
5408 Radar Level Transmitter
5708 Series 3D Solids Scanner
ROSEMOUNT SWITCHES, ELECTROCHEMICAL, RADAR, AND
MULTIVARIABLE TRANSMITTERS
54eC Rosemount Analytical Conductivity Transmitter
54ePH/ORP Rosemount Analytical pH/ORP Transmitter
56 Dual Input Analyzer
781 Wireless Field Link
1199 Diapragm Seal System
2110 Liquid Level Switch
2120 Liquid Level Switch
2130 Liquid Level Switch
3000 Series Guided Wave Radar
3051S Wireless Multivariable, 3051S Wireless Multivariable Flow, 3051S Multivariable Flow
3051SAL ERS Transmitter
3051SAM ERS Transmitter
3095 Multivariable Transmitter
3300 Series Guided-Wave Radar Level/Interface Level Transmitter
3308 Wireless Level Transmitter
4088A Multivariable
5300 Series Level Transmitter
5601 Radar Level Transmitter
Engineering Assistant Software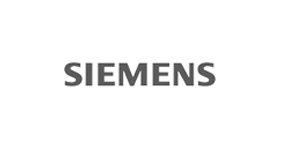 SIEMENS TRANSDUCERS
SIEMENS TRANSMITTERS
SITRANS P, T, F, L Transmitters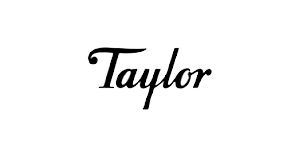 TAYLOR ELECTRONIC TRANSMITTERS
571T
572T
574T
575T
576T
578T
TAYLOR PNEUMATIC TRANSMITTERS
323TD
390TD
391TD
392TD
393TD
394TD
330T
310
350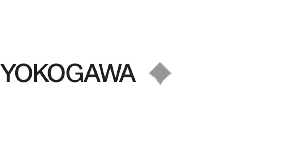 YOKOGAWA PRESSURE TRANSMITTERS
EJX Series Differential and Gauge Pressure Transmitters
EJX110A Differential Pressure Transmitter
EJX110B Wireless Differential Pressure Transmitter
EJX115A Low Flow Transmitter
EJX118A DP Transmitter with Remote Diaphragm Seals
EJX118B Wireless Differential Pressure Transmitter with Remote Diaphragm Seals
EJX120A Draft Range Differential Pressure Transmitter
EJX130A High Static Differential Pressure Transmitter
EJX210A Liquid Level Transmitter
EJX210B Wireless Flange Mounted Differential Pressure Transmitter
EJX310A Traditional-mount Absolute Pressure Transmitter
EJX310B Wireless Absolute Pressure Transmitter
EJX430A Traditional-mount Gauge Pressure Transmitter
EJX430B Wireless Gauge Pressure Transmitter
EJX438A Gauge Pressure Transmitter with Remote Diaphragm Seal
EJX438B Wireless Gauge Pressure Transmitter with Remote Diaphragm Seals
EJX440A Traditional-mount High Gauge Pressure Transmitter
EJX510A In-Line Mount Absolute Pressure Transmitter
EJX510B Wireless In-Line Mount Absolute Pressure Transmitter
EJX530B Wireless In-Line Mount Gauge Pressure Transmitter
EJX610A High Performance In-Line Mount Absolute Pressure Transmitter
EJX630A In-Line Mount High Performance Gauge Pressure Transmitter
EJX910A Multivariable Transmitter
EJX930A Multivariable Transmitter
EJXC40A Digital Remote Sensor (DRS) Differential Pressure System
EJA Series Differential and Absolute Pressure Transmitters
EJA110E Differential Pressure Transmitter
EJA115E Low Flow Transmitter
EJA118E DP Transmitter with Remote Diaphragm Seals
EJA120E Draft Range Differential Pressure Transmitter
EJA130E Differential Pressure Transmitter
EJA210E Flange-mounted Differential Pressure Transmitter
EJA310E Traditional-mount Absolute Pressure Transmitter
EJA430E Traditional-mount Gauge Pressure Transmitter
EJA438E Gauge Pressure Transmitter with Remote Diaphragm Seal
EJA440E Traditional-mount High Gauge Pressure Transmitter
EJA510E In-line Mount Absolute Pressure Transmitter
EJA530A In-Line Mount Gauge Pressure Transmitter
EJA530E In-Line Mount Gauge Pressure Transmitter
P10 Series Pneumatic Pressure Transmitters
YOKOGAWA LEVEL TRANSMITTER
EJX Series Level Transmitters
EJA Series Level Transmitters
P10 Series Pneumatic Level Transmitters
YOKOGAWA TEMPERATURE TRANSMITTERS
YTA110 Temperature Transmitter
YTA310/320 Temperature Transmitter
YTA50 Temperature Transmitter
YTA70 Temperature Transmitter
YTA70P Temperature Transmitter
YTA610 Essential Temperature Transmitter
YTA710 Ultimate Temperature Transmitter
The petrochemical industry and other large industries have relied on Haygor for all types of industrial parts for more than three decades. Since we know that it is crucial to have reliable equipment, we only provide high quality transducers and transmitters. To learn more about what we have to offer your plant, contact us today!
*All product names, logos, and brands are property of their respective owners.